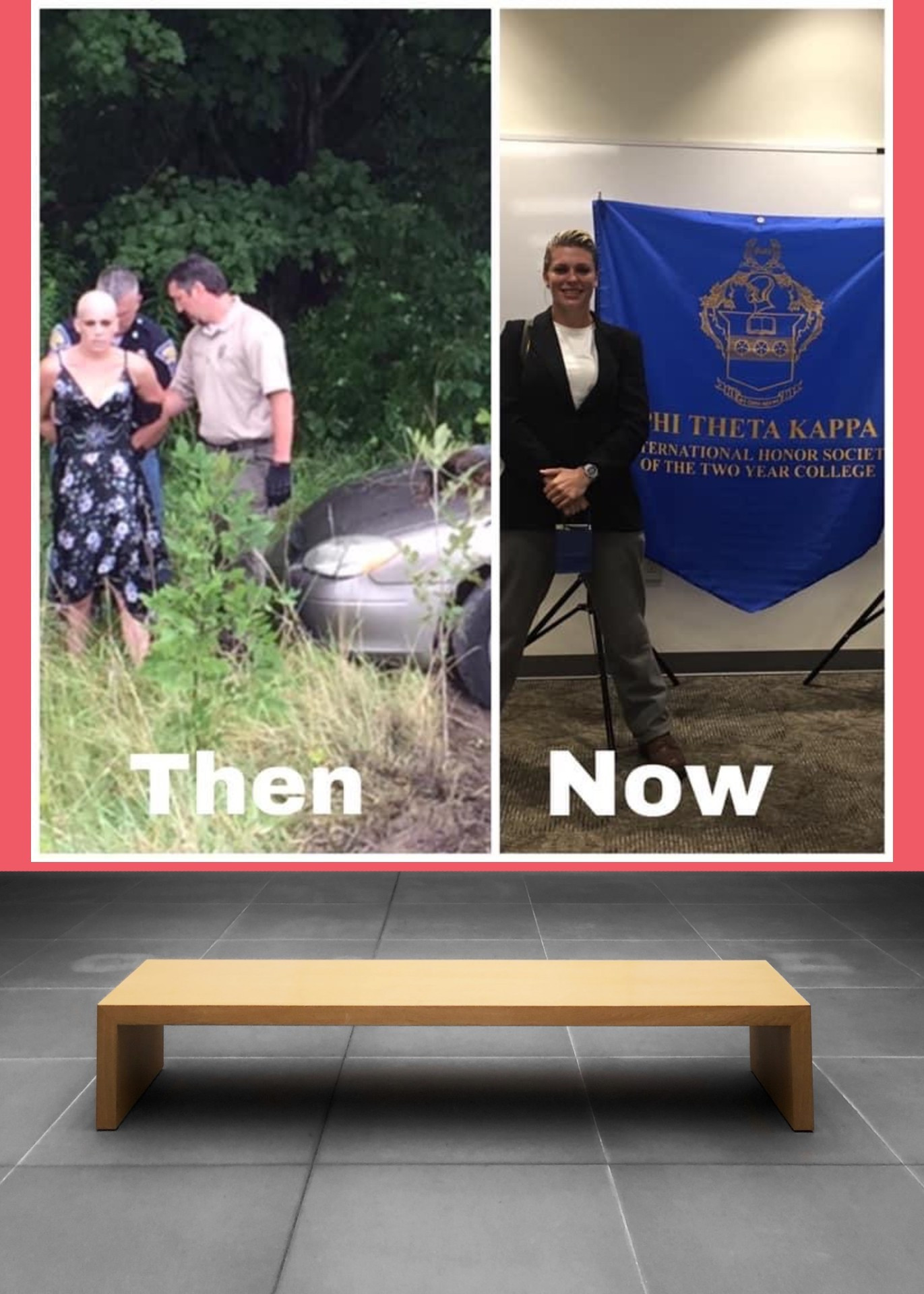 "You see, it was a late, rainy night. I was alone with nowhere to go. But what I was searching for was not a home. At least not a home you could literally go to. You see, the word home was a feeling to me. It was not a place. That's where things get messed up.
Unfortunately, my home would only last for about eight hours and when I would wake up, that home would take my body hostage. It would hold me captive to the point I would surrender anything that belonged to me, even my self-worth and dignity,"
-Julie A. Miller
These words I quote reflect on a time in my life as a heroin addict. I choose to identify my experience because that is the reality we face: young children in which are addicted to hard drugs. That is my story. My opioid addiction began at age 12 with the prescription use of OxyCottin. By age 15, I used intravenously. By age 18, I used I.V drugs daily.
Today, I am grateful to share that there is an option:
Choose Life
I am also grateful to be contributing to SOUL Clinic web design as of Summer 2020. By grace, partners: Kentucky Youth Career Center (KYCC) and SOUL Clinic offered my internship to learn new skills and virtually shadow under the wing of Destiny Cox and the clinic's volunteers.
Through KYCC, I have gained my G.E.D and "am kept in the know" for further opportunities to better myself. Resources offered from non-profits such as SOUL Clinic and KYCC- they are game changers to a new and better life.
Thank you for your time.
Best Regards,
Your S.O.U.L Clinic of Kentuckiana Inc. Web Designer
Julie's internship ended September 2020 but she was such an integral part of our organization her space will remain on our staff page.
In 1999, Destiny became a ward of the state due to serious anger management issues & living in a single parent home, her mother was unable to control her. From 1999-2001 Destiny was placed in multiple psychiatric hospitals, group homes, foster care & juvenile detention centers.
Destiny was diagnosed with bipolar disorder, schizoaffective disorder, borderline personality disorder, manic aggressive, explosive/implosive, & post traumatic stress disorder.
Destiny has been on a myriad of psychotropic medication but has not been able to find a combination or formula that has been conducive to her recovery. In 2017 Destiny was referred to Dialectal and Cognitive Behavior Therapy and since that time her behavior and interactions with others have improved significantly along with self control, will power & a phenomenal support system that has helped her to overcome her mental illness.
In 2003 Destiny became a Kentucky and Indiana Emergency Medical Technician - Basic. She is also certified as an Adult Peer Support Specialist from the Department for Behavioral and Intellectual Disabilities, along with Mental Health CPR, Mental Health First Aid & Psychological First Aid. She was commissioned a Kentucky Colonel in 2008 by Governor Steve Beshear. In 2019 Destiny became a graduate of Class #31 of the Louisville Metro Police Department Citizens & Clergy Police Academy and also A One Love Louisville Ambassador.

Over the last 20 years Destiny has attended workshops & trainings throughout the community to build leadership skills to include Goodwill Soft Skills, Good Start and R.I.S.E. She has acquired education from Western Kentucky University in the field of Psychology, is a QPR Instructor, ACT, ASIST10, & Tattered Teddies suicide prevention certified. She Is currently receiving training as a drug and alcohol faith counselor.
Destiny has experienced a series of mental health relapses over the years & has returned to the hospital & even jail, however these experiences only equipped her to become the professional she is today. Destiny is now a recognized asset to the recovery community throughout Kentuckiana & is always humbled and honored to help others in recovery.

Destiny Cox, PhD. - Founder & Executive Director
Coach has been in a strong marriage for 27+ years, this also included being a successful father as well. Coach's passion is to encourage people as they "Walk their individual path to recovery, and helping them uncover its rewards!"
Coach is also the founder of coachwon.com an online recovery resource. Please click on website link for a new tab to learn more.
Debo, an Emotional support American Bull Dog came to the clinic in December 2018.
Debo has completed the Louisville Metro Police Department Citizen's Police Academy and the One Love Louisville Ambassador program.

Debo often attends the Metro United Way Case Manager's Lunch and Learn monthly meeting, The Coalition for the Homeless Continuum of Care meeting and the Greater Louisville Re-entry Council meeting.
He has also attended the Kentuckiana Pride Festival and even made visits to local hospitals to visit those in care.
Each event, Debo has displayed true friendship and compassion for those in need. Debo has spent the last year and a half tending to consumers with emotional concerns and some with medical health concerns. He is a very friendly and compassionate animal and is always looking forward to meeting new people.
Life Coach: Pikeville, KY
Coach Won has very extensive knowledge working through recovery both for substance abuse and mental disorders. Since serving in the mental health field for 15 years, he has achieved 30 certifications.
Including leadership roles as a peer support specialist, recovery coach, and is a Leadership Academy Graduate. When he was 21, he completed a 2-year rehabilitation program called "Possibilities Unlimited" and has been in successful recovery for 29+ years.
Joshua Bickerdt, an Ohio native, has been with the clinic since the fall of 2015. Josh brings his experience as a minister and a semester of technical training at I.T.T. Josh mainly works behind the scenes of the clinic providing guidance and technical support to clinic software/hardware/internet issues and is an advisor to the Executive Director for spiritual matters. Without Josh's continued support and advising this organization would be limited to the success it has achieved today.
Julie A. Miller
Honorary Co-Founder